"Horseshoe" Marketing Trailer Kiosk
Stand eye-to-eye with your target audience with our "Horseshoe" marketing trailer model. This towable, 10' kiosk is a mobile countertop perfect for marketing tours, brand activations, sampling or sales. With no trailer deck requiring a step up, brand ambassadors connect more organically with customers. And of course, the trailer's design can be customized to match your branding with a vinyl wrap, awning, solar panel, and more. Plus, get peace of mind with Firefly's nationwide, 2-year warranty and our signature commitment to quality, repairability and safety.
"HORSESHOE" MARKETING TRAILER KIOSK includes:
10' towable marketing trailer kiosk
Street legal with VIN and Certificate of Origin (MCO/MSO)
Safely towed with a small car
Removable trailer tongue
Lightweight aluminum body and stainless steel countertop
72 cubic feet of under-counter storage
Maintenance manual
Firefly's nationwide, 2-year warranty
Made in the USA
"HORSESHOE" MARKETING TRAILER KIOSK OPTIONS:
Custom vinyl wrap
Custom countertop material (wood, laminate, etc)
Custom signage (standoff, channel letter, painted, etc)
Solar panel powered
Marine grade speaker system
Removable or telescoping awning frame
Custom awning (peaked or flat roof)
Custom LED lighting including underbody and spotlights
Custom equipment based on user needs
HORSESHOE TRAILER
FRONT VIEW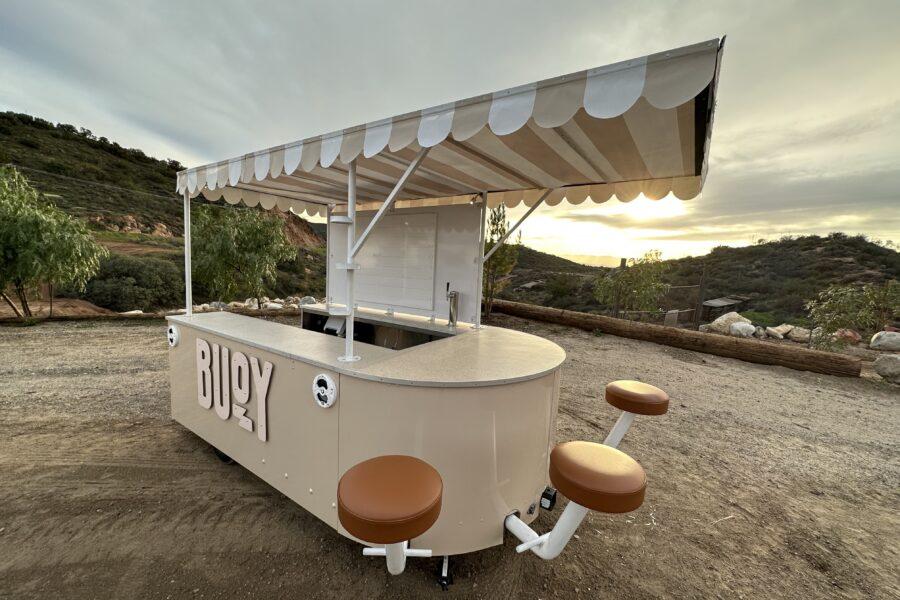 Ready to build a Horseshoe trailer kiosk with firefly?
HORSESHOE TRAILER
REAR VIEW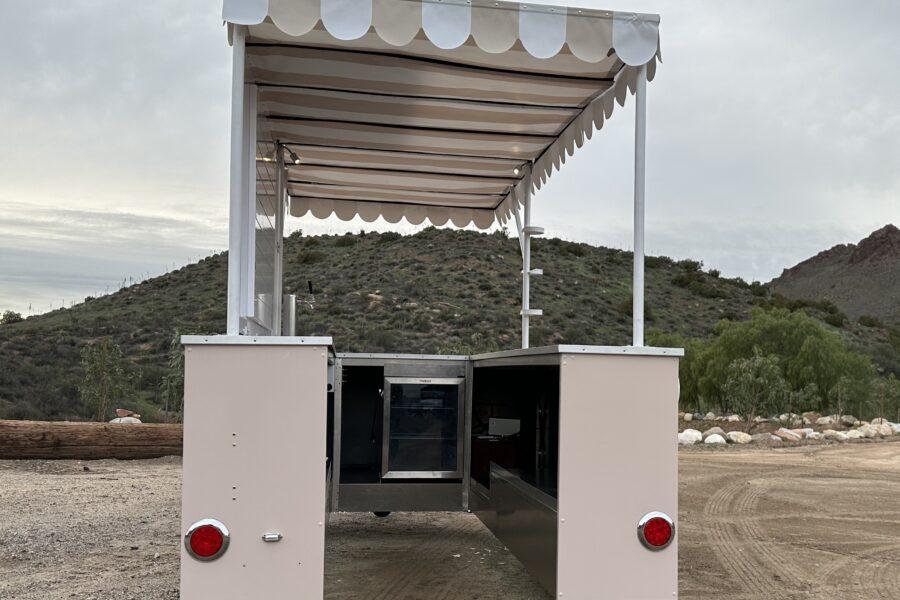 FIREFLY'S HORSESHOE MARKETING TRAILER FAQ's
Need A MORE CUSTOM MARKETING TRAILER OR TRUCK?
No problem! Firefly partners with your brand or agency to deliver an exciting, beautiful and reliable experiential marketing vehicle. From "standard" food trucks to unique custom builds, our experienced team can engineer anything for your next activation or marketing tour. We make business mobile.
Every new build comes with a Firefly Warranty
Your success is our success. We stand behind our work with an industry-leading, 2-year warranty on every new build so you can spend more time connecting with customers and less time in the shop.